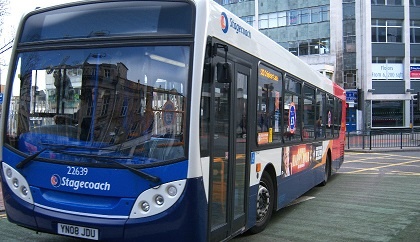 The temporary traffic lights have caused bus services to be cancelled again.
Temporary traffic lights in Guardbridge have been removed after they caused more traffic delays today.
Passengers on the number 42 service heading from Tayport to Dundee had been left waiting at the bus stop after Stagecoach cancelled services.
It's because of temporary traffic lights at the New Bridge across the River Eden in Gaurdbridge - work fixing the arches at New Bridge have caused traffic issues for several weeks.
Last week the bus operator cancelled a number of 99 services between Dundee and St Andrews because of the same issue.
But services are back on with Stagecoach Tweeting "The temp lights have now been removed but it will take some time to get buses/drivers back in place. Apologies for the inconvenience"