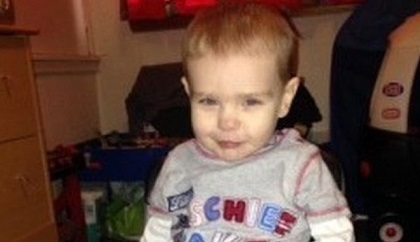 Liam Fee was killed by his mother and her partner in 2014
Child protection services in Fife could be among the first in the country to undergo a rigourous new inspection.
Tougher checks are being put in place across Scotland to make sure vulnerable kids sre being spotted quickly and given protection.
At least five inspections every year are being led by the Care Inspectorate, with contributions from Her Majesty's Inspector of Constabulary, Health Education Scotland and Education Scotland.
Three children died in Fife during the first four months of 2014, and in all cases child protection was demeed to be an issue.
In January 2014, Mikaeel Kular, 3, was killed by his mother, Rosdeep Adekoya, who was convicted of culpable homicide.
Two months later, Liam Fee was killed by his mother Rachel Fee and her partner and Nyomi at a house in Thornton.
Madison Horn, also 3, died after being attacked by her mother's new boyfriend in April 2014.
Alan Small, the chair of Fife's Child Protection Committee, said: "The safety of children in Fife is top priority for all partners.
"This is a great opportunity for critical child protection services to be reviewed as part our drive to continually improve support for vulnerable children and families in Fife.
"It builds on a rigorous independent inspection of services for children and young people in Fife's led by the Care Inspectorate in 2016.
"This evaluated our services very positively, and we welcome this new chance to provide public reassurance that our services continue to be of the highest quality possible."