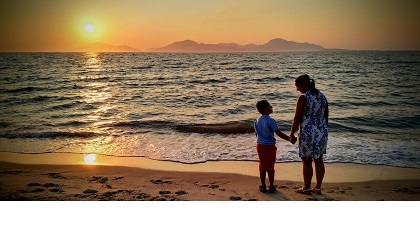 A woman from Dunfermline has revealed to Kingdom FM News the poor level of aftercare she received after suffering a number of miscarriages at hospitals across Fife. 
After Melanie Grant had her first child, Arran, in 2012 she had four miscarriages within the first 16 weeks of pregnancy.
Melanie, from Duloch Park, was treated at NHS services within the Kingdom, but told us she felt as though she received next to no support because she had miscarried before 16 weeks.
Melanie spoke to Kingdom FM News to mark the beginning of Baby Loss Awareness Week, which runs from 9-15 October.
The campaign raises awareness of key issues that affect people who have lost a baby and highlights the need for improvements in bereavement care, research and prevention.
Melanie set up her own Facebook support group for women who have found themselves in similar situations, called Miscarriage and Pregnancy Loss Fife.
She and her partner, Andrew, are also holding a concert on Saturday 12 October at the Carnegie Hall to raise funds for Tommys and the Miscarriage Association.
Meanwhile, OnFife have agreed to light up the Hall pink and blue to mark the occasion.
We have contacted NHS Fife in relation to Melanie's comments.