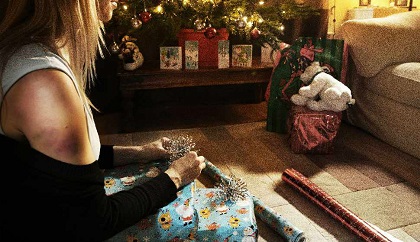 The number of domestic abuse cases in Fife has dropped this year
The number of domestic abuse cases attended by police in Fife has dropped by 3% so far this year.
The most recent Police Scotland management figures show since April 1st 2018, 2,189 domestic abuse incidents have been recorded by officers in Fife, down from 2,262 during the same period the previous year.
A scheme to end gender-based violence was launched on Sunday and will run for 16 days around the world.
The White Ribbon campaign encourages people to sign a pledge "never to commit, excuse or remain silent about male violence against women."
Davy Thompson, Campaign Director for White Ribbon Scotland, said:
"White Ribbon is a campaign that sets out to educate all men about violence against women.
"Men will often say that they thought violence against women was wrong but they didn't appreciate they could do something about it.
"By keeping the conversation going more and more men are understanding there is something they can do about it and are getting involved."