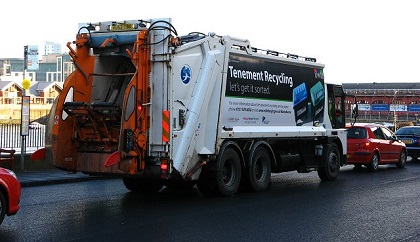 Fife Council consider their options to stop people blocking bins.
Parking your car in front of bins in Fife could land you with a £60 fine.
The Kingdom's Councillors are said to be considering a range of options in an effort to stop people leaving their vehicles in front of bins and access roads.
It comes after refuse collectors say they've been left unable to do their jobs because of inconsiderate parking meaning bins have not been emptied and are at risk of overflowing.
The local authority could take inspiration from Edinburgh City Council who have just launched a campaign that lets workers put information leaflets on offending cars warning their could be fined £60 or have their car towed.