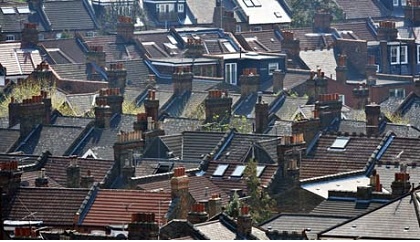 Those who are renting spend 25% of their income on living costs
People in Scotland who are renting their home are spending around a quarter of their income on living costs.
New figures have found there is little difference between social and private tenants.
But both are spending three times more than those with a mortgage (9% of income).
There are just under 40,000 social homes in Fife - three-quarters are owned by the council.
Housing Minister Kevin Stewart said: "Ensuring everyone has access to good quality, warm and affordable homes is a key priority for this government, and in creating a fairer Scotland – social housing sits at the heart of that.
"The social housing sector provides a place to call home for well over a million people, for a particularly diverse population, and in some of our most deprived communities – we are determined to keep building on that progress.
"Social housing in Scotland continues to be more affordable than England or Wales, which is vital at a time when UK Government welfare cuts are having a devastating impact on people across the country.
"We are increasing funding for discretionary housing payments – which significantly benefit those living in the social housing sector – by 5%, to over £60 million in 2018/19.
"That will enable us to continue mitigating the bedroom tax, and provide a lifeline for those who need extra help.
"Since 2007 we have delivered nearly 71,000 affordable homes, with almost 70% of those being for social rent.
"Over this Parliament we have a commitment to deliver 50,000 affordable homes, including 35,000 for social rent.
"We have put in place a number of measures to deliver that, in addition to ending the right to buy, keeping existing social housing stock in the sector and protecting it for future generations."