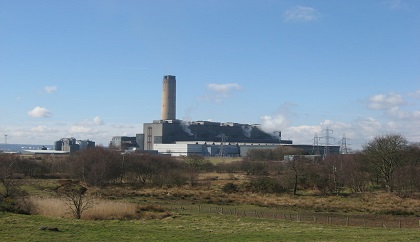 © Frank Smith
Talgo, the firm behind plans for a new train manufacturing factory at Longannet, says timing of the delivery of the project will depend on the length of the coronavirus pandemic.
The Spanish company says medical and legal requirements, as well as the needs of prospective clients, are also factors.
In December, Fife Council granted planning permission for the facility.
It's expected a thousand jobs will be created at the site of the former power station.
Talgo says work is still in the planning stages, although it is taking place remotely, with most staff working from home for several weeks now.
A spokesperson for the company told Kingdom FM News: "Our teams continue to plan for the future.
"There are a number of opportunities around the world, that we continue to work on remotely.
"Longannet is one of those opportunities.
"The timing of delivery of those opportunities will be ultimately be determined by length of the pandemic, the medical and legislative requirements, and the needs of prospective clients."
Image from Frank Smith released under Attribution-ShareAlike 2.0 Generic