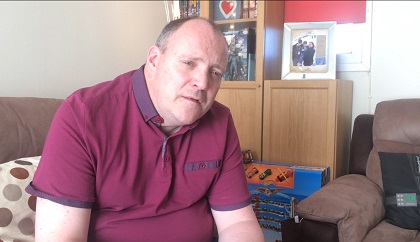 A Fife man is searching for others who suffer from the same form of cancer.
Kevin O'Neil from Inverkeithing has a 25cm tumour removed from his back in October 2015 nad has been recovering since.
The tumour mystified doctors in Scotland, who then sent it to England, before it ended up being identified in the United States.
It was then the rarity of his condition was discovered as Kevin is one of 15 people in the world who suffer from maligant myopericytoma.
He has since started a search using social media to find the others like him using the hashtag #oneoffifteen15.
He wants to set up a forum to discuss and compare treatments, diagnosis, and the road to recovery.
The 47-year-old has gained support from one of his favourite bands Marillion who shared message looking for the other 14.
Kevin's message has been shared in countries across the world, including as far away as Australia.