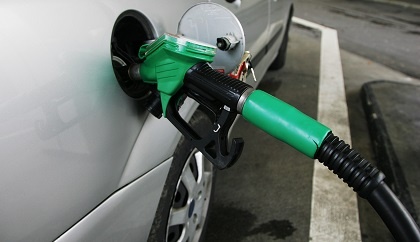 There is a warning that drivers could be getting ripped off at the pumps because retailers are selling fuel for higher than they should be.
The RAC says the price of wholesale petrol and diesel has fallen, but supermarkets are still charging 5p more a litre than they need to.
Simon Williams from the motoring organisation said: "While it is good news fuel prices have fallen for the second month in a row, drivers should feel cheated they have not come down further.
"The problem is twofold: firstly, there should be a cut in the price of petrol to properly reflect lower wholesale prices and secondly, three of our biggest supermarkets appear no longer to be competing on the price of unleaded, in particular, as closely with the lowest price supermarket retailer, Asda.

"Normally, the other three supermarkets are 1p to 1.5p more expensive on unleaded, but our data shows that since October they have abandoned this strategy in favour of pricing 2.5p to 4p higher for a litre of petrol.
"The decision by all supermarkets to take more profit on a litre has led to every driver having to pay more to fill up than they should have to.
"This is because the UK average is negatively affected as other retailers are not being forced through competition to lower their prices.

"This is a highly unusual situation, the likes of which we have not seen before.
"If this new pricing behaviour continues into 2019 this could spell a bleaker year for drivers at the pumps no matter what happens to the price of wholesale fuel.
"Drivers could be paying around 3p a litre more for their fuel simply because of a retail pricing decision at three supermarkets which together sell a high volume of fuel.
"This is important as supermarkets only operate 18% of the UK's 8,422 forecourts but sell around 45% of all the fuel."