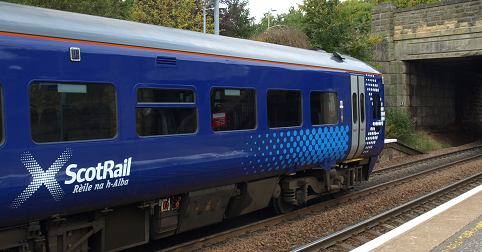 Campaigners are fighting for a railway link to St.Andrews
A study has been launched into why there is no rail link to St.Andrews, with organisers calling it a "disgrace" that the town does not have one.
Despite St. Andrews attracting more than half a million visitors a year - including the world-famous golf course - the only route into the town is through road travel.
Jane-Ann Liston is the convener of the St Andrews Rail Link and says the rail link would take a lot of pressure off the town's road:
"It is a disgrace that a place like St.Andrews - a top university town, top tourist destination and home of golf- doesn't have a railway."
"I think more and more people are realising it's time this anomaly was sorted out"
"We've got to bring all of these people into the town and I think rail is the way to do it."