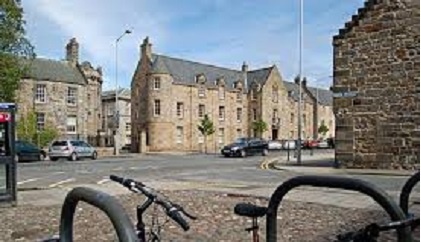 The University of St Andrews has been named as one of the world's top 100 institutions in two major league tables.
The Nature Index and the QS World University Rankings ranked it 82nd and 100th respectively.
The leagues consider things like contributions to published research articles, reputation and international influence.
The Nature Index also named Dundee University as 84th in the world, reflecting the global impact of research carried out in Fife and Tayside.
St Andrews principal and vice-chancellor professor Sally Mapstone said: "These are encouraging and gratifying results for St Andrews, and our neighbours Dundee.
"World rankings traditionally favour large urban universities. The Nature Index in particular shows that small can be beautiful, and that the global strengths of our universities in Fife and Tayside are something of which we should be proud, but never complacent.
"The strength of competition from overseas is now a major strategic challenge for all of Scottish and UK higher education."