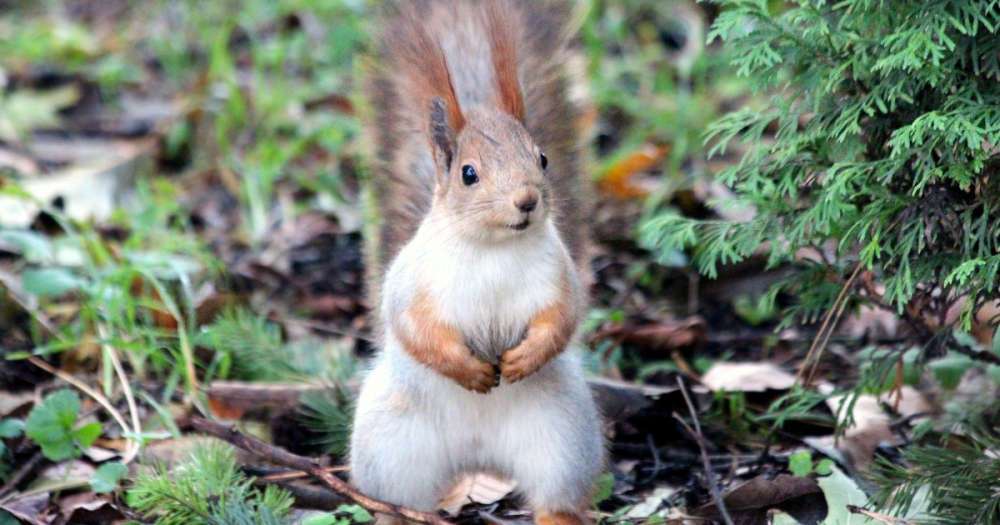 People in Scotland can now go on a hunt for one of Scotland's most iconic animals the red squirrel.
Saving Scotland's Red Squirrels have launched a series of digitally guided routes to help the public spot the animal.
The trails travel through ancient and historic woodlands as well as scenic areas where the threatened red squirrels have made a recent comeback.
It's hoped people will get to know more about the animal that captures so many people's hearts.
Gill Hatcher is the communications and engagement officer for the charity:
The walks can be accessed through a mobile using the MyGeoAdventure app.
Aberdeen's Hazlehead Park, Atholl Estates' Glen Tilt, RSPB Scotland's Loch Lomond Reserve and the Wood Trsuts' St Ronans Wood are all included.
The charity also hopes the public will get involved with their conservation efforts by logging sightings of red and grey squirrels on their website.
Ms Hatcher gives us the details on why this is important:
Grey squirrels pose a threat to the native Scottish squirrels as they compete for food and carry the disease Squirrelpox.
The latest figures on their website show there are around 4,968 sightings of the red species across the country.
Saving Scotland's Red Squirrels operates in areas where they are most at risk from the invasive non-native grey squirrels.