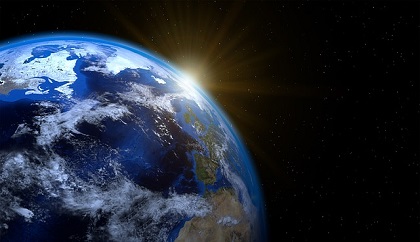 Small businesses in Scotland are nearly twice as likely to feel unprepared to deal with the impact of climate change.
That is according to campaigners at WWF Scotland who are publishing research showing just two in five small companies feel they can cope with climate changes.
It is leading to calls for the Scottish Government to do more to support them.
Responding to the findings Gina Hanrahan, head of policy at WWF Scotland, said:
"These findings should ring a warning bell for our political and business leaders that many of the smaller companies that form the backbone of Scotland's economy are ill prepared for the very real effects of climate change.
"Climate change poses many chronic and severe risks to our economic stability and our social fabric.
"But the actions we need to tackle climate change, like building warmer homes, developing new modes of transport and modernising how we grow our food, will also present huge innovation and economic opportunities for forward-thinking businesses in Scotland.
"But it is clear from this polling, that Scotland's SMEs need more support and advice if they are to make the most of those opportunities and ensure their businesses have sustainable futures."