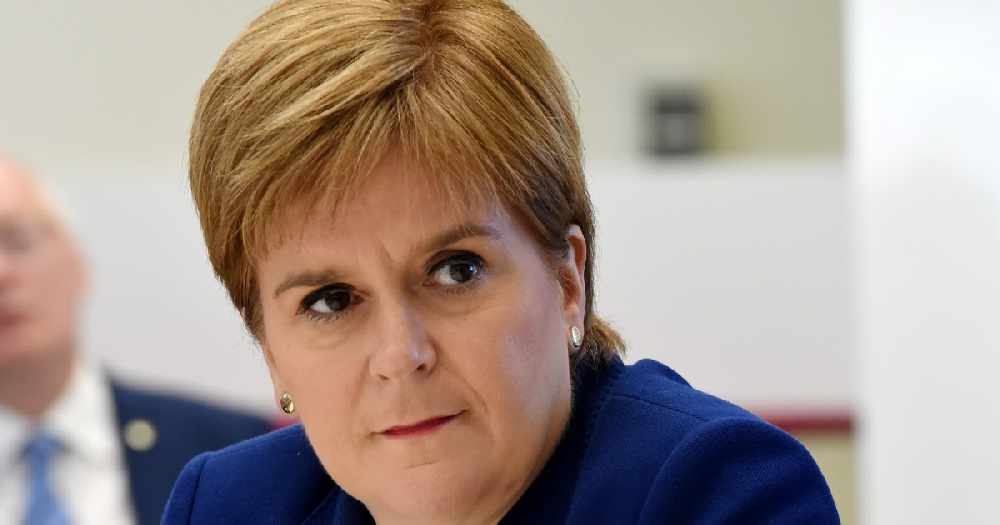 The first minister has confirmed plans to set out details of Scotland's route out of lockdown tomorrow - but admits she will take a "slow" and "steady" approach.
Unlike last spring, it is expected the new route map will not contain formal dates for the reopening of most parts of the economy, with the Scottish Government instead focusing on the data that will allow certain activities to resume.
It comes as a further 715 people in Scotland have tested positive for the virus - 6.6% of all tests carried out. No new deaths were registered yesterday but numbers tend to be lower after a weekend as registration offices are closed.
1.45 million people in Scotland have also had their first dose of a vaccine, with a new study showing that it cuts the risk of hospitalisation in Scotland by up to 95%.
Despite that, Nicola Sturgeon says she will not rush to ease restrictions.
At her daily briefing she said: "The framework will not set out hard and fast dates for the easing of all restrictions. It's really important in this stage of the pandemic, particularly given everything we learned from our emergence from the first lockdown, that we are driven by data more than we are driven by dates.
"However we will seek to set out tomorrow an indicative order of priority, and the likely phasing of, firstly, the gradual lifting of the current lockdown restrictions and then in due course a return to the geographic levels system, when we would decide whether all or parts of the country maybe moved out of level four down to level three, and of course that's the point at which more parts of the economy would start to open up.
"This will be a cautious way forward, because it's really important that as we come out of this lockdown we do so sustainably. We've got every reason to be very optimistic right now, the lockdown is working and all of the indications are that vaccination is having an impact as well.
"But we don't want to set back our progress. While there can be no guarantees, we don't want - if we can avoid it - to face another lockdown, so sure and steady, even if it is a bit slow over the next few weeks, is definitely how we want to proceed.
"In all of this there are hard choices to be made if we can't do everything all at once, so what we set out tomorrow will be very clear about the priority we are placing on the education of young people and getting young people back to school as quickly as possible."
The Scottish Conservatives are urging the government to work with businesses on their plans.
That includes the creation of a business advisory council, and a minimum one-week period between announcements and changes to rules.
Leader Douglas Ross said: "After so much sacrifice, pain and loss, people deserve hope for the future.
"The single most important thing that government can give to businesses and individuals is certainty going forward.
"There needs to be a complete approach to gradually removing restrictions and ending the lockdown. One key question is whether there will be a local or national approach.
"While we rightly celebrate the world-beating UK and Scottish vaccination programme, now is the time to focus on the future.
"Our measures have one central purpose - to ensure Scotland's economy can emerge stronger than before lockdown.
"People also need to know what the 'new normal' will look like in respect of schooling, the workplace, leisure and travel."