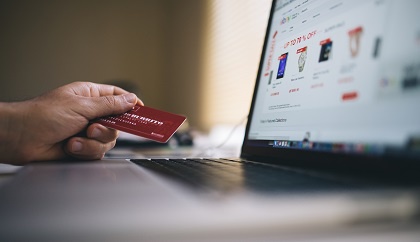 Shoppers using sites such as eBay and Air B&B are being reminded of their rights when using these services.
Trading Standards officers are making people aware that they have the same rights as if they were to walk into a shop.
It is part of National Consumer Week, which is focusing on how people can protect themselves whilst shopping online.
Dawn Adamson from Fife Trading Standards said: "Consumers rights are the same if they were shopping in any other online store.
"They usually have up to 14 days to change their mind on the goods they have received and get a full refund.
"If there is a problem with their item within the first 30 days from when they bought it they could get a refund, replacement or repair.
"If consumers face problems they can contact the seller to resolve the issue, check the online marketplaces terms and conditions - they may have their own conflict resolutions you can follow.
"Some traders belong to an alternative dispute resolution service which offers a way to solve the problem without having to go to court.
"Evidence tells us that Scottish consumers are faced with a range of problems when using online marketplaces.
"There is a variety of complaints that have been made to Citizens' Advice.
"The main issues were being sold fault goods or goods that then became defective shortly after being bought, poor service from the seller or failure or delay in the goods being sent."