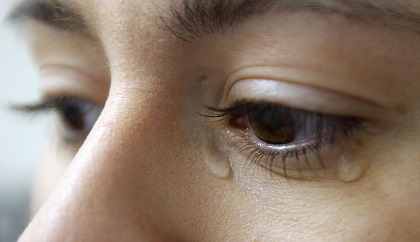 Increasing demand for support for victims of rape and sexual assault has caused a Kirkcaldy centre to close it's waiting list with immediate effect.
The Fife Rape and Sexual Assault Centre has made the decision after concerns were raised about the health and welfare of their current clients and staff members.
In Fife last year there were 893 sexual crimes reported to police.
In a statement on their website, the Centre says:
"FRASAC can no longer sustain the demands on our core services for survivors of Sexual Crime, waiting lists are sitting with more than 90 people requiring support.
"Over the past three years both waiting lists and times have continued to grow, despite our efforts to increase capacity, through reshaping of services and applying for funding to increase staffing levels.
"There are now concerns about the impact for survivors languishing on waiting lists for months (we have one survivor now waiting for 383 days for support) after experiencing horrific levels of trauma and abuse.
"There is unacceptable stress and pressure placed on our dedicated staff and volunteers who work tirelessly and beyond the call of duty to support survivors.
"Over recent weeks there has been an avalanche of media publicity about the prevalence of sexual violence across all spectrums of society, including within the walls of Westminster and Holyrood.
"It is likely that this will further increase demands on our centre."
The centre says it will be redirecting those seeking help to NHS and National Rape Crisis services, and will review the decision in 12 weeks time.
During this time they will be looking at different ways to raise money for the centre.