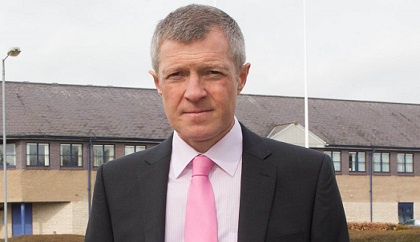 The leader of the Scottish Liberal Democrats is calling on ministers at Holyrood to reveal how many coronavirus tests have been done in Fife.
Willie Rennie says knowing the figure will improve public confidence and understanding in the testing regime.
Currently, it's known how many Covid-19 cases there have been in Fife, but the total number of tests taken are only known at national level.
As of this morning, there have been 826 positive cases for the virus in the Kingdom.
More than 92,500 people have been tested through NHS labs across Scotland.
The North East Fife MSP wants as much reliable information as possible while lockdown measures are expected to begin to ease in the coming weeks.
You can hear Mr Rennie's comments here:
Scottish Government Cabinet Secretary for Social Security and Older People Shirley-Anne Somerville, who is also the MSP for Dunfermline and West Fife, said: "There are a myriad of different parts of the information that could be given out.
"It's how the government can do that, where it's actually providing clear and concise information, rather than bombarding people with the statistics and then it doesn't actually help people with the context and the knowledge about why we've taken the decisions that we have taken."