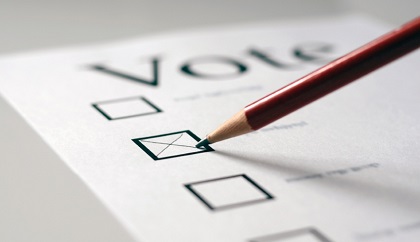 16 and 17 year olds can vote for MSPs and councillors
A Scottish MP is calling for 16 and 17 years olds to be allowed to vote in UK General Elections.
At the moment, they can take part in all Scottish elections, and over a-hundred-thousand're believed to have voted in the 2014 independence referendum.
Danielle Rowley MP led a Westminster Hall debate on the issue last week and claims most MP's would back her call.
The Midlothian representative said: "When I first entered this place following the election in June, it was not my first time in the Chamber.
"In fact, I first sat on the green Benches in October 2009.
"I came here as part of a Youth Parliament delegation, debating the issues of the day and calling on Members to lower the voting age to 16.
"I have not stopped campaigning on the issue since.
"I am here to give a voice to each and every 16 and 17-year-old in my constituency of Midlothian and across the UK until they can have their voice heard in this place through the ballot box.
"The feeling I had back then, when I sat in the Chamber, was that I was a token young person being asked to give my thoughts and opinions without being allowed to vote.
"Sixteen is the age when people can pay taxes, and I firmly believe in no taxation without representation.
"I find it patronising that members of the Youth Parliament, including me back then, are welcomed here for key events, but those same intelligent and vibrant young people are then not trusted to vote."