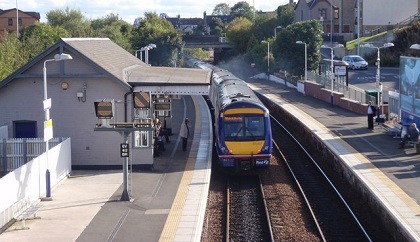 There are calls for the Scottish First Minister to intervene and take action to improve rail services in Fife.
Nicola Sturgeon is being criticised for not addressing complaints from Fifers who have experienced months of cancellations and delays.
Seven trains were cancelled during rush hour one day this week from Kirkcaldy alone.
Mid Scotland and Fife MSP Liz Smith said: "The First Minister and the Scottish Government needs to address the situation with the Fife Circle Line.
"All of Nicola Sturgeon's promises to resolve matters with ScotRail are coming to nothing.
"I've been contacted by many constituents who tell me the service on the Fife Circle Line has been an absolute disgrace over the last two weeks.
"With the Easter weekend approaching there will be lots of people travelling on trains on this line but there seems no end in sight to problems associated with this service."
"Commuters using the Fife Circle Line have had to contend with delays, cancellations and 'stop skipping' for too long.
"It is high time action was taken to improve the service on this line."