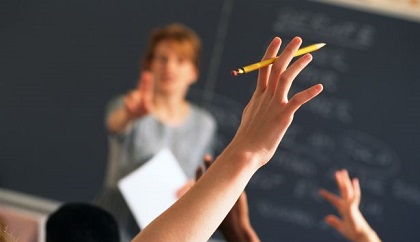 Colleges across Scotland are going to have to cut around £17.5 million of services to fund a pay rise for lecturers.
Members of the EIS union had been in dispute with employers Colleges Scotland over their pay since January this year.
However, on Monday, lecturers agreed a deal with the organisation which will see lecturers earn around £41,000 per year.
Shona Struthers, from Colleges Scotland, said:
"We very much welcome this agreement which ends the EIS-FELA's industrial action and restores some stability to the sector.
"The £17.5 million this deal is costing all comes from colleges making cuts, which will be challenging as the sector is already under considerable financial pressures.
"Colleges' total package deal with the EIS-FELA gives lecturers an extra £1,900, while providing clarity around flexible working and observation of learning."
Larry Flanagan, from the EIS, says :
"Our members work extremely hard to support students in their learning and want to ensure the best possible learning experience for students in all of Scotland's colleges.
"We're very clear that we think there needs to be greater investment in colleges and we would call upon the Scottish government to better support the sector."
A spokesperson for Fife College says:
"We are especially glad for our students that the strike action by the EIS has been called off. We are looking forward to getting on with the important business of providing our students with the best possible learning experience at Fife College."