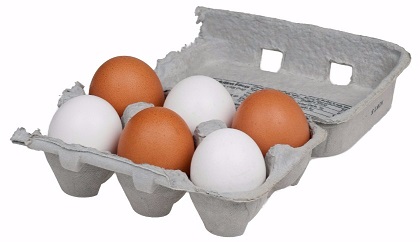 Food Standards Scotland is reassuring the country about buying eggs from Europe.
Contaminated eggs from the Netherlands were sent to fifteen European countries.
The batches were found to be contaminated with a pesticide that's banned for use in food products.
Elspeth MacDonald from Food Standards Scotland said:
"People going to supermarkets to buy a box of eggs there is no issue here.
"The eggs that were imported from the farms in Europe were used in processed products.
"We have provided a list of those products on our website, and those being withdrawn by the businesses that have them on sale."