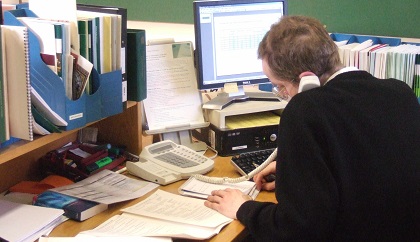 Unemployment in Scotland has fallen by 4,000 in the three months to July, with 49,000 more now in work.
The jobless total is now sitting at 106,000 across the country, which is down by 24,000 since last year.
Around 2,674,000 people are now in employment across the country.
The unemployment rate has dropped by 0.2% to 3.8%.
Scottish employability minister, Jamie Hepburn, said: "These are the latest encouraging figures for Scotland's economy and labour market – employment has never been higher and unemployment has never been lower.
"There are now 109,000 more people in employment compared to the pre-recession peak and Scotland now has the highest employment rate in the UK.
"Our unemployment rate remains a success story, showing that the labour market remains resilient and robust.
"With the most recent GDP figures showing the Scottish economy grew nearly four times that of the UK in the first quarter of this year, today's labour market figures are further proof that the fundamentals of Scotland's economy remain strong, despite the challenges posed by Brexit."
Feeling the pinch
Grahame Smith, General Secretary of the Scottish Trades Union Congress, said: "More positive news on unemployment should not be allowed to distract from the difficult conversations we need to have about our labour market.
"Real wages are consistently down, falling by 0.4% this quarter, and households across the country are feeling the pinch.
"Both the UK and Scottish Governments need to focus on putting money back in the pocket of workers, and the wider picture for the economy looks bleak if we continue downwards in this low pay, low growth, high debt economy.
"Both Governments must now focus not just on removing the 1% pay cap for public sector workers but on improving living standards with a real terms pay rise.
"The private sector too is suffering and more needs to be done to improve the quality of work.
"It is simply not good enough to highlight low unemployment if the jobs on offer are low paid and insecure.
"We need a proper industrial strategy, a focus on fair work and a recognition of the role unions play in maintaining living standards and ultimately improving our economy."