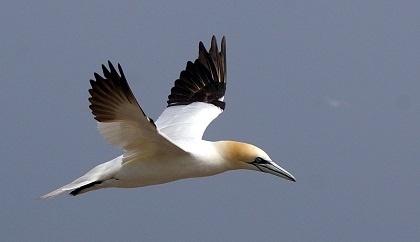 Scotland's wildlife is said to be suffering from the pressure of climate change.
A report by environment charities is found increasing temperatures in Scotland's seas and rivers is threatening the future of animals like salmon and dolphins.
To combat the problem, the Scottish Government is being urged to reduce Scotland's greenhouse gas emissions to a net zero by 2050.
Dr Sam Gardner, acting director at WWF Scotland said:
"Scotland is rightly proud of its diverse and unique flora and fauna, but we need to wake up to the fact it is increasingly under threat from climate change.
"It is not just polar bears that are under threat, but our beloved Scottish species and habitats too.
"Nature is on the frontline of climate change. Even small increases in temperature threaten many of the plants and animals that give Scotland its iconic landscapes, but that we also depend on for food and pollination.
"That is why it is so important the Climate Change Bill currently going through the Scottish Parliament is strengthened to ensure that, within a generation, we end our role in climate change entirely."