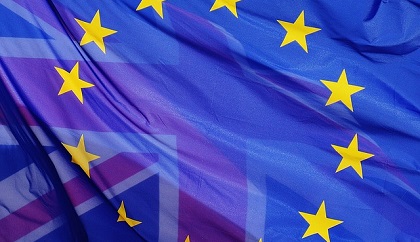 Theresa May will spend the next fortnight trying to persuade the country and MPs to back her Brexit deal.
A crucial vote in the Commons will take place in mid-December.
Constitutional Relations Secretary Michael Russell said today the Brexit deal agreed by the UK side-lines Scotland and sells out vital national industries.
Mr Russell said the Scottish Government will this week publish detailed analysis of the damage the Tory Brexit deal will do to the Scottish economy and living standards.
Mr Russell said:
"Far from providing certainty, this is a blindfold Brexit which will lock in years of negotiations and uncertainty with no guarantee there will even be any sort of trade deal at the end of the process.
"The UK Government's focus has been on Gibraltar and, rightly, Northern Ireland, but Scotland has been side-lined.
"It is not just the fishing industry that is going to be sold-out by the Tories, the whole economy will be damaged if the Tories succeed in dragging Scotland out of the Single Market, which is eight times the size of the UK alone.
"This week we will publish evidence-based analysis of the damage this deal will do to jobs and living standards in Scotland and why we must instead stay in the EU or at least the Single Market and Customs Union."