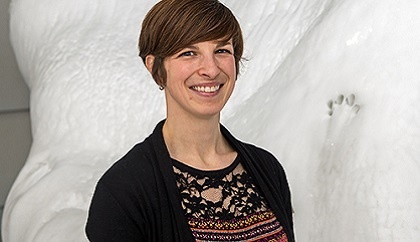 Scientist Dr Reanne Miller Joins Pioneering Adventure
A women only Antarctic expedition includes a scientist from Oban.
Dr Raeanne Miller is the only Scottish scientist in the Homeward Bound international outreach programme.
Their first trip will depart from Argentina in December 2016. The project plans to gather women from around the world with the same experiences at sea together and work together on leadership and planning required to tackle issues such as climate change.
And it is hoped their work will reach 1,000 women with a science background in the next 10 years supporting them to get and maintain leadership roles.
Dr Miller told us about the trip
Angela Constance, Cabinet Secretary for Education and Lifelong Learning said:
"I am delighted that there will be a female scientist from Scotland involved in this expedition. Dr Miller's achievement is fantastic and will be an inspiration to all our children and young people who aspire to find out more about our world and how it works. If her achievement encourages just one young girl to follow in her footsteps and choose science as a career, that would be a great additional outcome.
Earlier this year I brought together a group of women working in science engagement to look at identifying the barriers to equality and what more can be done to overcome them. I am looking forward to following Dr Miller and her colleagues' progress and the long term impact of this inspiring mission."
You can find out more information and help her fundraising by visiting
https://www.gofundme.com/HomewardBound2016