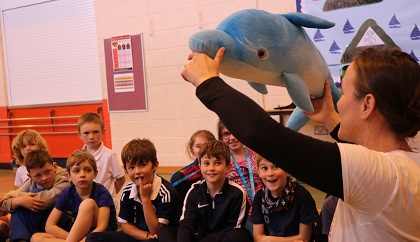 Scottish Water has partnered with environmental educators, Wild Planet Explorers, to deliver free workshops to 1300 primary children on the impacts of marine litter.
Primary schools across Fife are being asked to take part in the '3P Pledge Champion Award' which aims to teach people to only flush the three 'P's down their toilet - pee, poo and paper!
The project, which is already running at Kings Road Primary in Rosyth and Kinghorn Primary School will teach kids the importance of keeping sewers unblocked and how pollution in the ocean negatively impacts marine life.
The campaign has been supported by local politicians including MSP for Kirkcaldy, David Torrance.
The sessions will continue in the new school year and roll out to other primary schools across the Kingdom.