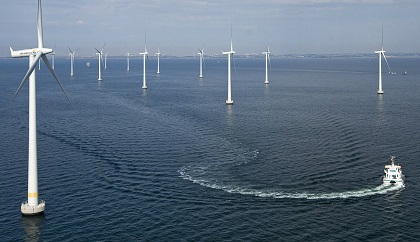 A wildlife charity is hoping to overturn the Scottish Government's permission for windfarms.
The RSPB is taking the case to the supreme court arguing the renewable energy project would affect the seabird colonies in the Firth of Forth and Firth of Tay.
The legal dispute's been ongoing for more than three years despite working with the Scottish Government and developers for more than a decade to minimise impacts on wildlife.
The energy farm would power 1.4 million homes.
Anne McCall, Director, RSPB Scotland said:
"RSPB Scotland has not taken this decision lightly, however our concerns with the manner in which Scottish Ministers' took their decisions in 2014 remain undiminished.
"Additionally, the issues of the case and the recent Inner House judgement extend beyond simply the impacts of these developments on important seabird populations.
"Therefore due to the implications of this latest decision for many aspects of our work we felt we had no choice but to apply to the Supreme Court.
"We are hopeful that our application is successful and that we are granted leave to appeal so these important issues of public interest can be considered in detail by the Supreme Court."