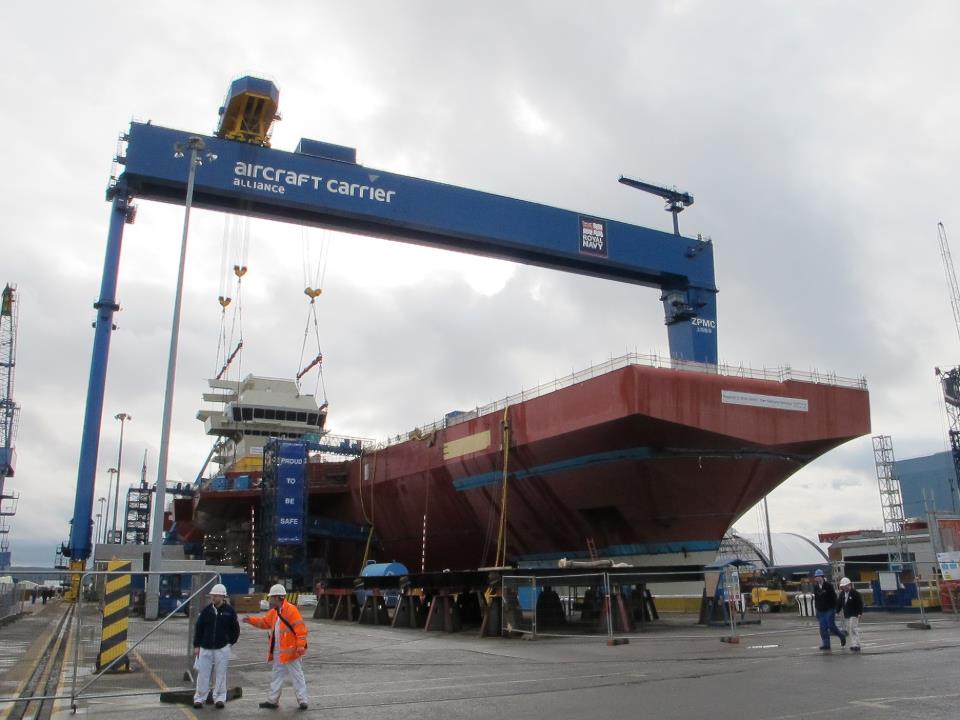 The captain of an aircraft carrier being built in Rosyth says it will make other nations sit up and take notice of the UK.
HMS Prince of Wales is due to be ready to set sail by the end of next year to protect the seas around the British Isles.
She is docked in Rosyth and will be the second Navy warship to come out of the dockyard in the last five years - if it leaves on time in December next year.
The ship has been designed to make processes such as transporting food on board more efficient - cutting down on the number of crew needed.
The advancement of technology on board means the ship's crew will be significantly lower than liners built by our French and American counterparts - increasing efficiency.
The ship's captain, Stephen Moorhouse, has been speaking to Kingdom FM News: