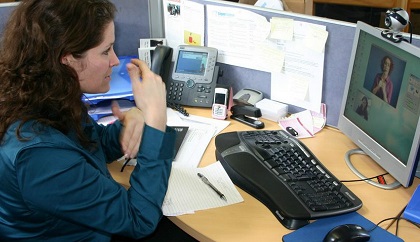 People living with a disability who are struggling to stay in work have been encouraged to head a job roadshow making its way across Fife. 
The Positive Pathways programme aims to help people with health conditions find and keep a job of eight or more hours.
The roadshow, which is run by Fife Council, is travelling to a number of different locations across Fife until mid-November.
The sessions last from 10am-2pm and require no appointment.
Positive Pathways programme timetable:
Inverkeithing Inverkeithing Civic Centre Thursday 19 September 2019
Cowdenbeath Brunton House Thursday 3 October 2019
Dunfermline Kingsgate Shopping Centre Thursday 17 October 2019
Glenrothes Kingdom Shopping Centre Thursday 24 October 2019
Leven The Centre Leven Thursday 31 October 2019
Kirkcaldy Kirkcaldy Town House Thursday 7 November 2019
Cupar Cupar County Buildings Thursday 14 November 2019