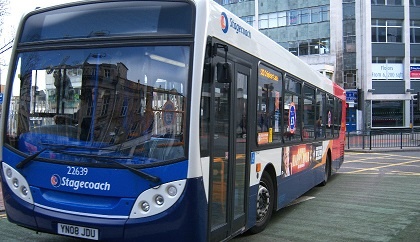 Fife Council is asking residents to find out more about some of the transport services it provides and to get involved in designing the best solutions for the future.
It's the beginning of a long-running engagement exercise. The aim is to increase public participation in designing core services and deciding how a significant portion of the council's budget is spent.
Councillor Altany Craik, economy, tourism, strategic planning and transportation convener, said: "People need to travel around Fife for lots of different reasons and £22million of public money is used to subsidise passenger transport services each year. You might need to use these services more or less depending on your circumstances or what stage of life you're at – but it's a fair bet that you, or one of your family, will use one of these council-provided services at some point.
"We've published a range of information online to help people understand what we invest in at the moment, and why we think it's important. Have a look and see what we mean by supported bus services, rail concessions, school transport and demand responsive transport. Find out a bit more about the impact they have on people's lives, how much they cost and let us know what you already think works well, or ask questions about anything you don't understand. You can do this now at our.fife.scot/transportingpeople
"Then, over the year ahead, help us explore whether our resources could be used differently for better results. We'll start this part of the conversation in October by asking what you'd like to see in an ideal world, irrespective of budgets or the way things are now. This will involve an interactive online conversation where residents will be able to rate and comment on each other's ideas, as well as face to face conversations with transport users.
"As we move into 2020, we'll start to consider how 'the dream' matches up with policy, legislation, existing contracts and other practicalities, so that we can refine ideas and gather some more specific feedback. After that, we'll put some concrete options up for a vote.
"People can get involved at any – or every – stage. But the more people we can involve in designing local services, the better decisions we'll get for local people."
The first phase of the exercise is live now, with information available at http://our.fife.scot/transportingpeople.