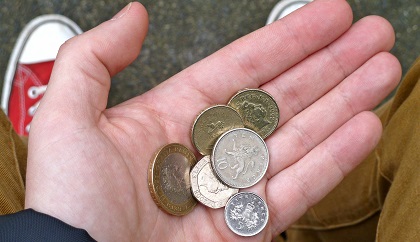 The unions are angry about pay and parity
There is a 'very real possibility' of Scotland-wide strikes by local government workers if a pay offer is not improved, according to union leaders.
COSLA, which is the association of Scottish council bosses, is meeting in Edinburgh on Friday, they are offering a 3% rise to workers including cleaners, refuse workers and carers.
But three major unions are joining forces to call for a pay rise that addresses the 15% 'real-terms' (taking inflation into account) pay cut that their members have faced over the last decade.
Protests by the GMB, Unison and Unite unions are taking place outside the meeting.
Johanna Baxter, the Head of Local Government (Bargaining) at Unison, said: "COSLA leaders have the power to prevent mass industrial action across the local government workforce by listening to, and addressing, the genuine concerns of our members.
"We would urge them to do so and to improve the current pay offer."
Elaine Dougall, Unite's Senior National Officer, said: "Unite urges COSLA leaders to discuss and deliver an improved offer to local government workers as they meet on 30th November in Edinburgh to avert industrial action in the new year.
"Local Government workers deserve a decent pay rise in recognition of the valuable contribution that they make in delivering crucial services across Scotland."
Drew Duffy, the GMB's Senior Organiser, said: "COSLA and the Scottish Government are running out of time to do more for the lowest paid in local government.
"Our members are very clear that they are prepared to move to industrial action in their fight for a better offer and after a decade of cuts to their pay and conditions, no one should be surprised.
"How the employer-side responds over the coming days will be a reflection of how they value workers on the front-line of our vital local services - and it will also shape the unions' next steps."