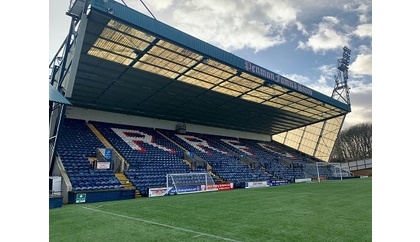 The manager of Raith Rovers has apologised for the hurt caused by the club signing David Goodwillie.
John McGlynn has been opening up by giving his thoughts to the media this afternoon, a week-and-a-half after the transfer was confirmed, saying that it was a major mistake to sign Goodwillie.
The transfer caused outrage among supporters and other people across Scotland, which led to the club issuing an apology for the signing a week ago, saying that Goodwillie will not play for the Kirkcaldy side.
Goodwillie and another footballer who he used to be team-mates with at another club David Robertson, now retired, were branded as rapists in a civil court case in 2017 and were ordered to pay £100,000 of damages to a woman.
McGlynn has been saying today that he understands people's feelings "as a husband and as a father" and wants to put things right: