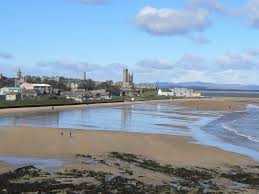 St Andrews, Fife
A campaign to create a new rail link in north east Fife is targeting the social media generation to garner further support.
StARlink members want St Andrews to have its own train station to help locals, workers and tourists reach the home of golf without the need for a car.
They've been calling for the line since 1989 and say it would help tackle climate change, decarbonisation and to reduce massive pressures on the existing road infrastructure.
A high-profile Facebook campaign has been launched in the hope of gaining support from students and young people across the region.
Members of StARlink are also in talks with those behind the opening of the Airdrie to Bathgate and Stirling to Alloa lines.