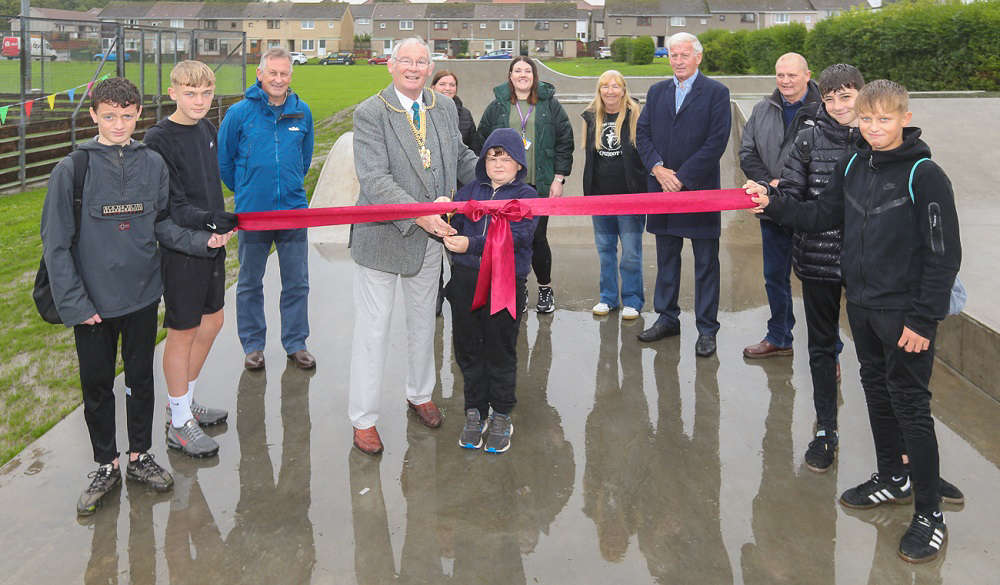 Picture: Fife Council
The Provost of Fife has paid tribute to the hard work of local people in Oakley after a new skate park was built.
Jim Leishman recently carried out an official opening in the village, with locals celebrating their achievement in getting the facility built.
A lot of young people were complaining that the old skate park was outdated and didn't allow them to progress with the "tricks" they wanted to perform.
They wished they had a concrete park like some other villages they had visited.
Fife Council put nearly £25,000 towards the park, with the remainder needing to be raised.
A Skate Park Committee was formed in 2017, with youngsters were included, as well as other local members of the community.
It was supported by a local community education worker from the local authority, with everyone working tirelessly to fund raise the remaining proportion of the costs.
As well as fundraising, which included sponsored walks, sponsored cycles, a 3G swing, bake sales, band nights and raffles, the group made applications for numerous match funding.
But they were faced with many setbacks and delays, not least from the impact of the coronavirus pandemic.
It meant the building of the park, due to start in Spring 2020, was brought a halt.
But undaunted, the group managed to secure the extra funding in record time.
Provost Jim Leishman, who carried out the official opening last Saturday, said: "The young people of Oakey and the community as a whole should be very proud of their enthusiasm and hard work.
"I'm sure they must be over the moon that the skate park is finally finished.
"I'm told that it's been super busy ever since the last piece of concrete was dry."