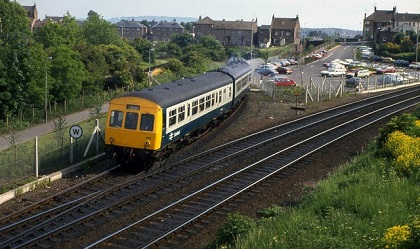 Protests are taking place across the country amid train fares increasing.
Commuters in the Kingdom could face disruptions on the trains this morning as protests about fare increases take place at three stations.
Demonstrators from the Rail Union the RMT will be at Kirkcaldy, Dunfermline and Inverkeiththing train station's calling for the railways to be nationalised and made more affordable.
The protests, which are happening across the UK will take place from around 6.30am until 8.30 pm on the 14th of August.
RMT General Secretary Mick Cash said: "RMT activists and supporters will be calling for our railways to be run as an affordable and accessible public service and not for private profit.
"Every year, millions of pounds are siphoned out of the system as private shareholder profit rather than being reinvested in the network.

"Only 10% of stations are fully staffed but yet UK passengers pay some of the highest fares in Europe.

"The increase announced this month will only serve to make the rail network less affordable and accessible for the travelling public.
"Privatisation is at odds with a sustainable rail network – we need a publicly owned and nationally integrated railway now."