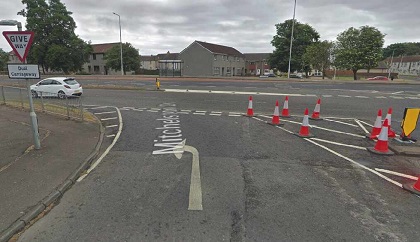 New turning restrictions will soon be enforced on a busy Kirkcaldy road.
Turning right on Dunnikier Way was restricted by the council, who put down signing and lining alterations to eliminate the movement.
However, some drivers were ignoring the instructions, so councillors have taken the decision to impose a traffic order, allowing the police to stop anyone who makes this manoeuvre.
The decision came after a study showed a high number of accidents at the junctions of Park Road and Mitchelston Drive, due to traffic emerging.
Phil Clarke, Lead Consultant, Traffic Management, Roads & Transportation Services, said: "These junctions have been the worst crash site for years. My predecessor Ian Smith last year had lining and signage put in place, effectively banning right turns, but no traffic order was put in place.
"Since then, we've not had any crashes, but some people are still ignoring the signs. If we put the order in place, it becomes enforceable by police. But overall, we do consider it a success."
Reporting by Emma O'Neill, Local Democracy Reporter.