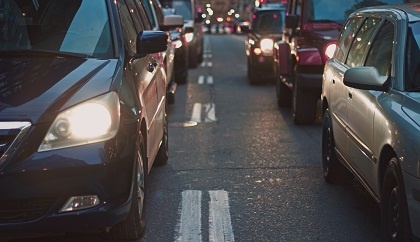 Drivers using a vehicle without valid insurance could be targeted by Police Scotland in a crackdown taking place this week from today
Uninsured drivers are to be potentially targeted by Police Scotland throughout this week, starting from today.
Police are advising drivers to check they are covered by a valid insurance policy and will carry out mobile and static road checks whilst keeping disruption to the general public to a minimum.
More than 8,000 vehicles were seized by authorities last year with the Motor Insurers' Bureau (MIB) saying 142,000 vehicles were seized across the UK in 2017.
Chief Superintendent Stewart Carle is the Head of Road Policing for Police Scotland.
He said: "This campaign will be delivered through a combination of mobile and static road checks, involving all Road Policing officers across Scotland with support from divisional colleagues across the entire country.
"Officers will be using the latest intelligence to target potential uninsured drivers and hotspots, and by doing this we hope to minimise the inconvenience caused to the general public while maximising the effectiveness of the operation.
"Ultimately, the honest motorist is penalised by having to pay higher premiums as a result of claims arising from uninsured losses.
"Campaigns such as Operation Drive Insured aim to decrease this negative impact for all honest motorists while contributing to the overall safety of our roads.
"We are committed to achieving the Scottish Government's 2020 casualty reduction targets.
"The MIB states that more than 29,000 people are injured every year by uninsured drivers, and so Police Scotland will continue to target uninsured drivers, as they present an unnecessary risk to other road users."