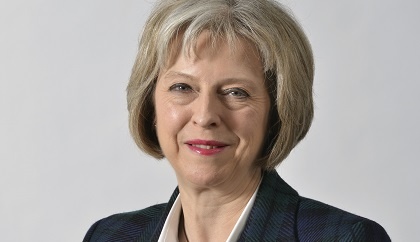 The Prime Minister will take questions from MPs at the House of Commons
The Prime Minister is being accused of 'undermining democracy' after authorising airstrikes on Syria without MPs' approval.
She is appearing before them in the House of Commons today, to answer questions about why parliament was not consulted.
Some Scottish MPs are keen to remind Theresa May she is leading a minority government - and should not be allowed to take military action without a vote.
Commenting, SNP Westminster Leader Ian Blackford said:
"It is welcome that the Prime Minister has finally caved in to our calls for a full parliamentary debate on the escalation of military action in Syria
"But a debate and vote should have happened last week before any change to the role of UK forces in Syria - indeed, we have been calling for parliament to be recalled since last Wednesday.
"This extraordinary u-turn is an admission that the Prime Minister made an error in failing to recall parliament and is yet more evidence of how ill-considered this military action is - and just how far Theresa May's actions have been dictated by Presidential tweet.
"A clear precedent was set in 2015 ahead of the targeted strikes against Daesh - yet the Prime Minister decided to ignore this before launching airstrikes. Theresa May needs to realise that she leads a minority government and that Parliament must have a voice in matters of such importance before actions like that are taken.
"This debate is an opportunity to ensure that there is no future change in the role of British military in Syria without parliament's approval.
"Should the Speaker grant a full debate on Monday, then we will be firm in raising our concerns about the UK government's anti-democratic approach thus far, as well as questioning their thin legal case for justifying airstrikes.
"I look forward to this debate which follows sustained SNP pressure - and hearing just how the UK government can justify its dangerous intervention, and how launching missiles can alleviate the devastating human suffering happening in Syria."