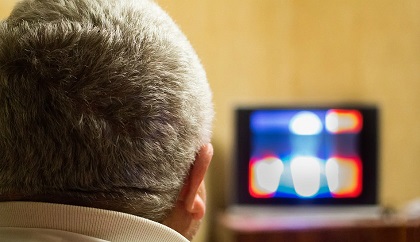 It is being claimed tens of thousands of pensioners could be forced to switch off their televisions if they are forced to pay for a TV licence.
Currently, over-75s do not have to pay the £150 fee but the government plans to scrap the discount in 2020.
Charity Age UK is warning that could push around 50,000elderly people into poverty.
A Department Culture Media Sport spokesperson said:
"The BBC has confirmed no decisions will be made until the public have been consulted but we have been clear that we expect them to continue this important concession."
A BBC spokesperson said:
"Free TV licences for people over 75 are expected to cost £745m a year by 2021/22, and Government funding for the scheme ends in June 2020.
"This is a really important issue. We're conscious that pensioner poverty is still an issue for some older people.
"We have set out a range of options in our consultation - each has merits and consequences, with implications for the future of the BBC and for everyone, including older people.
"We need to hear everyone's views to help the BBC make the best and fairest decision."