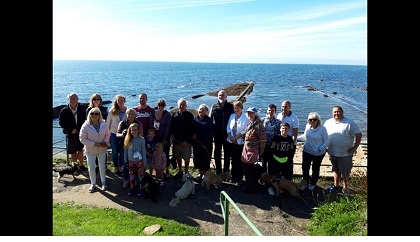 The outdoor pool in Pittenweem could be fully refurbished and open to the public again as soon as next year.
The West Braes Project, who have long held fundraising events for money to restore the derelict pool, were awarded £280,000 to rejuvenate the area.
The funding will carry out the first phase of work, which includes repairing the walkways, increasing the height of the pool and making it more watertight.
Kingdom FM News spoke to chairman David Thomson, who told us how they are planning on spending the cash:
The Project also hope to improve disabled access and create a purpose-built heritage centre nearby, with showers and toilets, as well as a community-run cafe.
It is hoped the work will take around three months to complete, meaning the pool could be ready ahead of summer 2020.