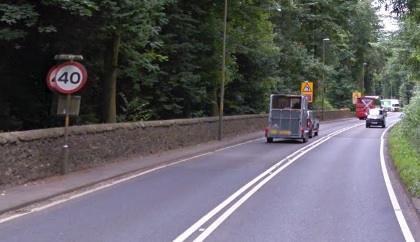 Locals are concerned about their children crossing parts of the A92
People living in Tofthill are taking to the A92 in protest at plans by Fife Council to make children in the area walk to school.
It is over concerns about the safety of kids having to cross the busy trunk road, which is notorious for accidents.
The council provide free bus transport for primary pupils living more than a mile away from their school and for secondary pupils who are more than two miles away.
Parents and carers are planning to walk the length of the route their kids would take to highlight the dangers.
Collette Milne is one of the people taking the stand:
Shelagh McLean, Head of Education & Children's Services said: "Our consultation on walked routes to schools runs until 14th December.
"We're keen to get feedback to help us shape the policy so that we can take a consistent and fair approach across all of our schools when considering the transport that we are required to provide."