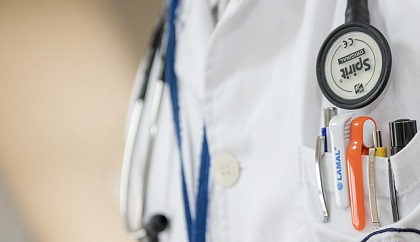 M.E. is under-recognised across the country
Over 1,100 people in Fife living with a debilitating neurological condition are being treated by just one specialist nurse.
A report out today shows most patients with Myalgic Encephalomyelitis (M.E.) have no access to any specialist services.
The condition, which is also known as 'chronic fatigue syndrome' causes severe exhaustion, as well as muscle pain and cramps.
The number of diagnoses in the Kingdom has doubled since 2010, but it is believed that hundreds more people in Fife - as well as thousands across Scotland - are either undiagnosed, or living without any help.
Keith Anderson is the only M.E. clinical nurse specialist in Fife, he wants the condition to be better recognised:
Sonya Chowdhury, Chief Executive, Action for M.E., says: "Everyone with M.E. is entitled to personalised, patient-led healthcare that best meets their needs.
"All too often, a lack of defined clinical pathways and specialist services for M.E. put barriers in place of children, families and adults affected by M.E. receiving the care they need.
"We are asking CCGs, Health Boards and Health and Social Care Trusts to work with us on collecting more accurate data on the prevalence of M.E., and use this to drive improved access to services.
"Because it is imperative that these services are patient-led, we will work with people affected by M.E., plus health professionals and other M.E. organisations, to explore how we can develop a national blueprint for specialist M.E. services that meet the needs of children, adults and families affected by M.E."
People in Fife living with M.E can find help from the M.E. Support Group.