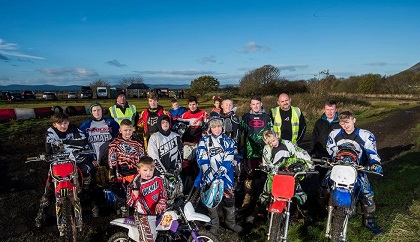 Kingdom Off-Road Motorcycle Club will receive £42,803 from the Young Start Community Fund (Pic: Facebook)
An off-road motorbike group hopes a £42,800 grant from the National Lottery will help them reach out to those in need.
Kingdom Off-Road Motorcycle Club (KORMC) say they will use the Young Start funding to help people improve their self esteem.
They are also hoping the extra cash will encourage young offenders and people at risk of re-offending to get involved.
KORMC are the only group of Fife to benefit from the funding pot.
15 organisations from around Scotland will receive a share of the £747,452 pot.