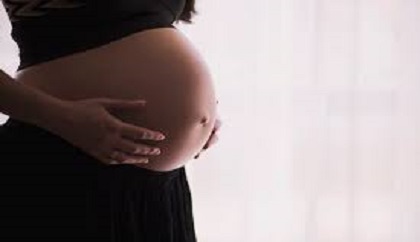 There are calls for greater investment in services to help mums-to-be stop smoking.
It comes as a report has found 14% of pregnant women in Scotland are smokers, making still births and cot death more likely.
There are also concerns half of pregnant women are classed as being overweight or obese.
Professor Linda Bauld from Cancer Research UK said:
"Smoking in pregnancy harms both mothers and babies and also increases the chances that the child will become a smoker in later life, so it's worrying that so many mums-to-be in Scotland are still smoking.
"Pregnancy provides a unique opportunity for women to quit.
"We know that stopping smoking helps reduce the risk of complications in pregnancy, and the likelihood of stillbirths or cot death.
"And it also reduces the risk of smoking-related cancers later in a mother's life.
"Quit Your Way is Scotland's national stop smoking service that offers pregnant women the best chance of successfully stopping smoking.
"We need to ensure further investment in this vital service if we're to support more pregnant women to achieve a smoke-free pregnancy.
"It's deeply concerning that around half of women are overweight or obese in pregnancy.
"Tackling obesity is complex but laws to restrict supermarket multibuy offers on junk food would be an effective measure, helping everyone, including mums-to-be, from filling their shopping trolleys with foods high in fat and sugar.
"Carrying too much weight causes around 2,200 cases of cancer every year in Scotland.
"New laws would work hard to turn around Scotland's poor health record, but also do a great deal to ensure the future of new generations is in much better shape."