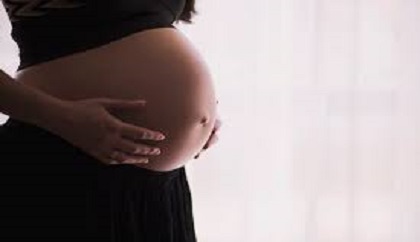 There is no specialist perinatal mental health support in Fife
New mothers in Fife have no access to specialist mental health services, according to new figures released this morning.
One in 10 women suffer from a mental illness either during pregnancy or within a year of giving birth.
At the moment, specialist help is only available across 7% of Scotland, leading to calls for that help to be expanded.
Dr Alain Gregoire, Chair of the Maternal Mental Health Alliance, said: "Over ten years ago national guidelines said that specialist perinatal mental health services should be available for all women who need them.
"This still hasn't happened.
"We want to celebrate the new perinatal services that have been set up, but these maps show that there is still an urgent need for change on the ground.
"For women and families to be able to access specialist services, we need to see funding across all four nations of the UK.
"The job is not yet done."
Emma Currer, the Royal College of Midwives Scotland lead on maternal mental health, said: "Ensuring Scotland has the perinatal mental health services it needs is hugely important.
"If women do not get the support needed the consequences can be incredibly serious, indeed, fatal.
"As the map for Scotland shows the Scottish Government and NHS still have much to do to improve the situation around perinatal mental health because there are clearly significant gaps in services.
"From these figures we are certainly lagging behind England and Wales in making improvements and this needs addressing.
"There is though work going on behind the scenes to look at what services Scotland has and where there are gaps.
"I hope this will bear fruit so that we can plug those gaps and give women the help, support and care they need and deserve."
NHS Fife has been approached for comment.