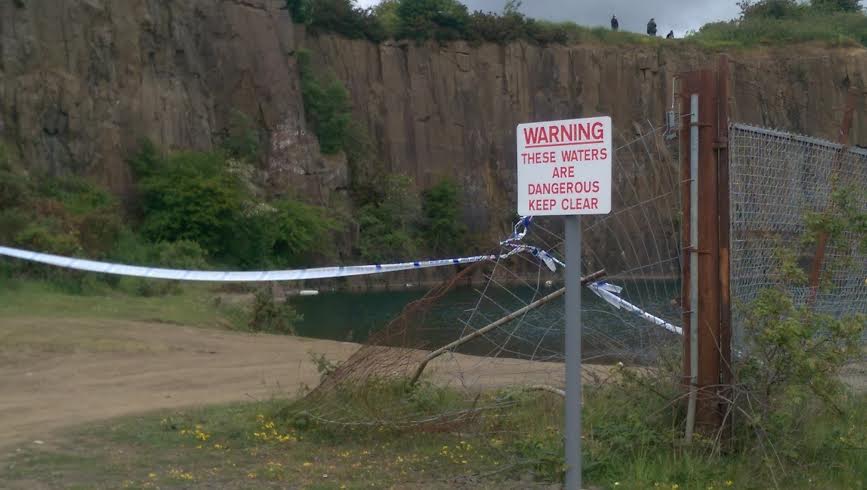 Two 18 year olds have died at Prestonhill Quarry in the last year
There are renewed calls for Prestonhill quarry in Inverkeithing to be filled in, following the death of 18 year old John McKay last month.
He is the second teenager to die at the site in a year - Cameron Lancaster was taking part in an ice bucket challenge when he fell to his death in August 2014. Local politicians are trying to use the Community Empowerment Act, passed by Holyrood last month, to take control of the quarry.
Kevin O'Neil's brother Robert died at the site in 1973, when he was 12 years old. He told Kingdom FM News that no family should have to go through something so tragic:
Douglas Chapman is the local MP, he said:
"Following a visit to the quarry today, I know Kevin still misses the brother he never got to really know following the tragic event at the quarry many years ago. While we need to look at all the measures to make the area safe, I would hope that the site could be turned into something more positive for the whole community. I aim to meet again with Kevin, Cllr Alice McGarry and members of the community to see how best to move things forward regarding future uses of the site."