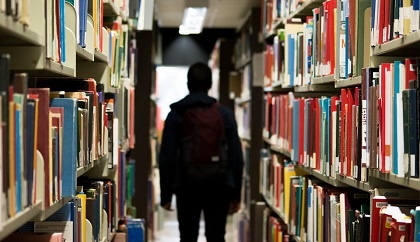 Pupils living in poorer areas are not necessarily disadvantaged
The attainment gap in Scotland can be combated if parents read to their children, and schools promote positive messages to pupils.
That's according to the NHS in Scotland, which's stressing that children living in poorer parts of the country CAN do well in school.
But it's being linked with how much money their parents have - they're being asked to make sure they're applying for all the help available to them.
Dr Jane White, Public Health Intelligence Adviser with NHS Health Scotland, said: "It's not right that poverty directly affects how well children do in school.
"We know what the challenges are - this briefing highlights not only the broad range of factors involved in influencing educational outcomes, but also the things we can do to help mitigate the impact of living in a low-income household on educational outcomes.
"The link between educational attainment, income inequality and ill health is long known.
"Addressing inequalities in educational attainment can therefore help to address inequalities in health.
"In setting out ways to buffer some of the effects of living in a low-income household on education, we hope our briefing can help design ways to create a fairer healthier Scotland for all."