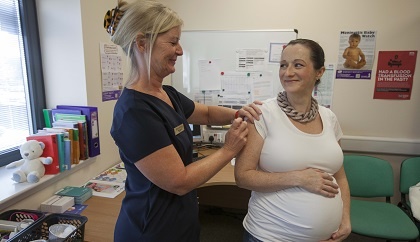 Pregnant women are being urged to get a flu jab
The flu vaccine cannot cause the flu, and is updated every year to target new strains of the virus.
That is the message this year from NHS bosses urging more people to visit their doctor this winter.
They are particularly targetting people over 65, women who are pregnant and people with long-term illnesses such as diabetes and asthma.
Dona Milne, Director of Public Health at NHS Fife, said: "Flu isn't circulating widely in Scotland as yet, so there's still time to get the vaccine and ensure you're protected ahead of winter.
"Last winter was a particularly bad year for flu, which is why it's so important those who are at risk get the vaccine, even if they feel fit and healthy.
"It only takes a few minutes and will protect you for around a year."