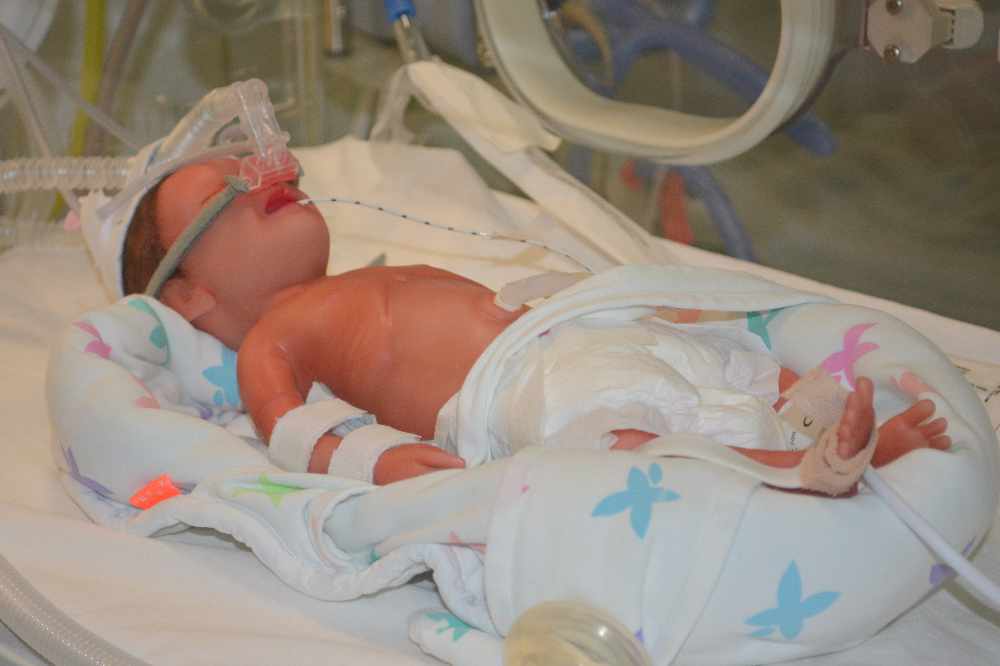 NHS Fife has become the first health board in the UK to take delivery of a machine that simulates the behaviour of a premature baby.
The model in the simulator - named Paul by staff - mirrors the behaviour of a 27-week old baby.
The baby is being used to train staff to prepare them for an emergency involving a baby who was born earlier than planned.
Dr Sean Ainsworth is a Consultant Neonatologist within the Special Care Baby Unit at the Victoria Hospital, and he explains how the device is being used to improve practice:
"Providing high quality care for very early preterm infants is a complex and time-sensitive process, and can be particularly challenging for neonatal teams.
"Only a very small number of the infants we see are born at 28 weeks gestation or less so having the opportunity to regularly maintain and enhance our skills, both as individual clinicians and as a collectively, is invaluable.
"The device is already advancing our skills and improving the quality of care we provide to this vulnerable young patient group."