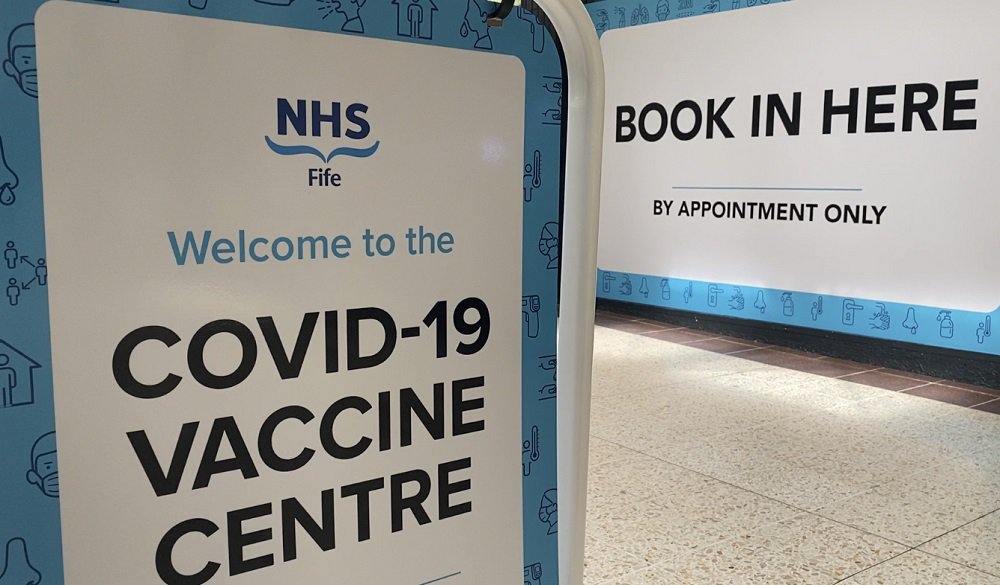 NHS Fife says adults between 18 and 39-years-old not considered as clinically vulnerable will get the opportunity to book coronavirus booster vaccine appointments 'in the coming weeks'.
The health board has confirmed that its vaccination staff are now permitted to administer the Covid-19 vaccine booster dose to 'additional groups' from today.
It's after Dr Gregor Smith, Scotland's Chief Medical Officer, welcomed a recommendation from the Joint Committee on Vaccination and Immunisation (JCVI) earlier this week for all adults to get a booster dose no less than three months after a second dose of the vaccine.
The latest advice from the JCVI was issued in response to the Omicron variant of the virus.
NHS Inform's website is saying at this time that further information 'will be available soon' about how 18 to 39-year-olds can get the vaccine.
At the moment, those who are 16-years-old or above living with someone with a severely weakened immune system can book an appointment online.
Adults who are 40-years-old and above were only recently first given the chance to book an appointment for a booster dose.
An NHS Fife spokesperson said: "Having now received instruction from the Chief Medical Officer relating to the recent changes in the JCVI guidance, and the updated national clinical protocols necessary to support safe administration of vaccines, we have urgently approved these via our agreed governance channels.
"This enables our vaccination staff to legally administer Covid-19 boosters and second doses to the additional groups from Friday 03 December 2021.
"In line with the guidance from the Chief Medical Officer and the JCVI, we will be prioritising booster doses for those aged 40 and over who have received their second dose a minimum of twelve weeks previously, to ensure those most at risk of the effects of Covid-19 can be vaccinated as quickly as possible.
"Similarly, those considered clinically vulnerable and requiring third doses, along with anyone aged 12 and over requiring first and second doses, will also continue to be seen.
"People aged 18 to 39 years old who are not considered clinically vulnerable will become able to book booster appointments in the coming weeks as the vaccination of those aged 40 and over nears completion."
Dr Gregor Smith said on Monday that 'urgent talks' with Scottish NHS health boards had been launched.
He had also said: "We will continue to prioritise booster vaccinations for older adults and those in Covid-19 at-risk groups, working through the priority groups as we have done throughout the pandemic.
"Booster appointments are currently being offered to all those over 40 years old and we encourage anyone who is eligible for a booster - or who is still to have any dose of the Covid-19 vaccine - to book an appointment and get vaccinated as soon as possible."